We offer a COST FREE and fast appraisal and can get you a check the same day or the very next business day. 
WE WANT YOUR VEHICLE, PAID OR NOT. CURRENT LEASE NOT EXPIRED, NO PROBLEM!
Have you ever listed a car on one of those online sites? If so, you know what a hassle that can be. Save yourself the headache and come see us! 
Fast and Cost Free
No hassle or obligation
Professional and knowledgeable appraisers
Interested in all makes and all models
If you are also looking to buy clean pre-owned vehicles, you can sell your old car and buy your new one, all in one place. You can keep the cash from selling us your current car, or apply it to the car of your choice!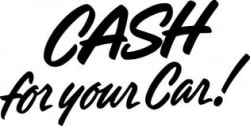 To get started, simply complete the form below.

Make an Inquiry