The 2022 Subaru Love Promise Community Commitment Award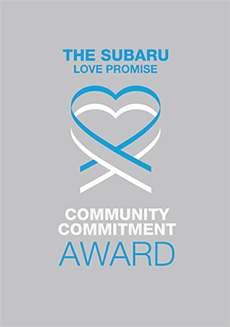 We've been nationally recognized for our dedication to our community and the Subaru Love Promise.
We're honored to receive the 2022 Subaru Love Promise Community Commitment Award. This award nationally recognizes Subaru retailers who are making the world a better place while demonstrating an outstanding commitment to supporting passions and causes in local communities. These efforts are focused in important areas such as the environment, community, health, education, and pets.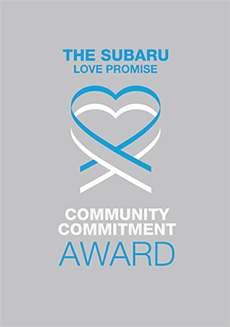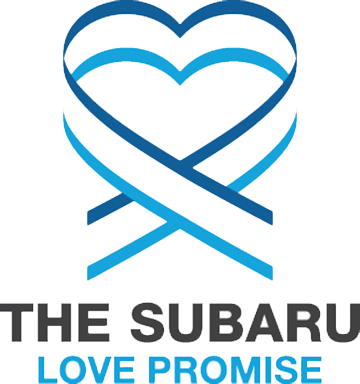 What is the Subaru Love Promise?
Subaru and our retailers believe in making the world a better place and the Subaru Love Promise is our vision of respecting all people. This is our commitment to show love and respect to our customers and to work to make a positive impact in the world.
How is Bay Ridge Subaru dedicated locally to the Love Promise?
THE BAY RIDGE SUBARU TEAM A group of automotive professionals who go the extra mile to make sure all your automotive needs are met. Stellar customer service is our mission while supporting our local and near-and- dear charities.
Badass Brooklyn Animal Rescue, ASPCA
Weill Cornell Breast Center
Love Promise Stories from Bay Ridge Subaru
Subaru and Bay Ridge Subaru believe in making a positive impact on the communities in which we live and work. We uphold that belief through our Love Promise Community Commitment. Every month, we select inspiring stories from customers and partners from around our area who strive to support our collective commitment and feature them here
Maimonides Children's Hospital - Liz S
Dear Bay Ridge Subaru, On behalf of the Children' Hospital at Maimonides Medical Center, we would like to express our sincere gratitude for your thoughtful and generous donation! Children with acute or chronic illnesses and their families often find their hospital stay to be challenging. That is why we, the Child Life Team, strive to support and help them feel more comfortable during their time here. Generous acts of giving-such as yours-have a great impact on the children and families who are hospitalized at any time, but especially during the holidays. The gifts you compiled for our cancer, inpatient and intensive care patients helped uplift the spirits of children and families during the holiday season. We were truly blown away by your charity for our patient and families. Please know that those whose lives you have touched will never forget your generosity. Sincerely, Liz Smith, MA, LCAT, ATR-BC, CCLS Art Therapist and Child Life Specialist
---
Toy Drive - Elizabeth L
Before we all head home for the Christmas holiday, we want to take a minute to thank our Sales Manager Mike Chiusano. He has been with Bay Ridge Subaru for 7 years and brought his tradition of setting up a toy drive for Maimonides Hospital with him. Each year he gets his family, friends, community and work family motivated to help bring some cheer to children and their families that are hospitalized for the Christmas season. Mike loves all things Christmas and even tries to sneak holiday music in July! This year, he and his sales team recruited a long time customer Alla Kogan to join the toy drive. She was able to get her employer Liberty Mutual to generously participate as well. A new partnership has been made and with it, we were able to make more wishes come true. Thank you to all who donated-Mike, his family, St. Clare's school (4th and 7th graders), St. Clare Varsity Cheerleaders, Next Level Panthers Football, Staten Island Saints Softball, and all the other family and friends for helping make this years toy drive one of the biggest. Our wish to the children and their families at Maimonides, is to add a little Christmas cheer and all the health and happiness in 2022. Mike-thank you for getting us in the spirit and showing us the importance of spreading holiday cheer!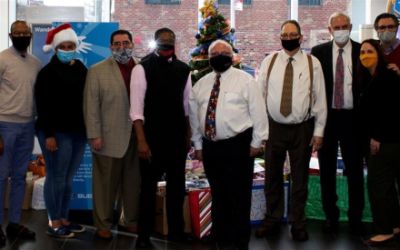 ---
Bay Ridge Subaru Shares The Love to Fight Cancer - Linda V
To Tom and the Bay Ridge Subaru Team, I wish to convey my deep gratitude for your most kind and generous donation to breast cancer research at Memorial Sloan Kettering Cancer Center. Your gift will make a SUBSTANTIAL impact on innovative triple-negative breast cancer research and will allow our team to reach another milestone for women everywhere living with this cancer. Thank you for selecting our group as a beneficiary of the Subaru Share The Love event!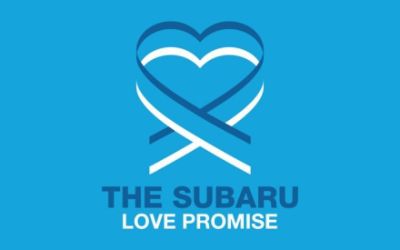 ---
Pet Friendly Dealer - Zach C
I came in last month to lease a new Forester and I was pleasantly surprised that this dealership didn't chase me out with my puppies. Other store's aren't very pet friendly and ask you to return once you bring your furry friends back home, but NOT Bay Ridge Subaru. Ray helped me with my purchase and as I was going thru the process he made my puppies feel like family by bringing them a bowl of water and toys to munch on and occupy them ! What a terrific group of people and glad to have them as my home dealership and friends.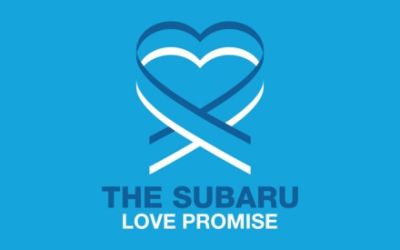 ---
Bay Ridge Subaru Comes Thru For Us - A K
In this time of pandemic, on a Monday morning, the agency was busy. Many people were already waiting in the waiting room, each separated safely and wearing masks. I came promptly at 11 am, and was taken immediately. I was treated courteously, and, with kindness. I walk with a cane and have handicap plates. Everyone I interfaced with was solicitous, from the intake people, the man who saw my husband bring me back and noticed I was trying to stop my husband from driving away. I thought I'd left my phone in his car. Your employee quickly flagged my husband down for me. Everyone I dealt with was kind and professional.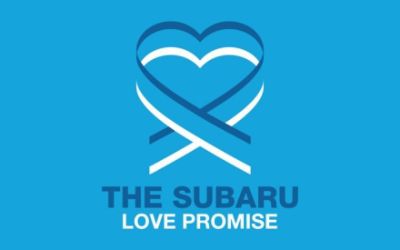 ---
I Love Bay Ridge Subaru - Bre E
I just wanted to reach out to your company to let you know about one of your amazing salesmen Anthony Grippo at Bay Ridge Subaru. Let me start by saying Anthony is the reason I will be getting my fourth Subaru next month. Three years ago I bought a certified pre owned legacy as a Present for myself after I graduated the police academy and a year later I was in a horrible accident. Anthony reached out to me right after to make sure I was okay as well as my new born son. I couldn't believe it. I was devastated the car I loved was totaled. So then I leased my next Subaru because I truly believed he cared and would help me find another safe car for myself and my family. I am returning that Lease next month and I was truly considering leasing either a Dodge Durango or the Atlas Sport for cost reasons and what made me decide on the Subaru Ascent was Anthony. His outstanding customer service is why I continue to go back. Anthony also knew how much I loved my legacy and helped me to purchase a legacy this year. As long as Anthony Grippo works at Bay Ridge Subaru I will forever be a loyal Subaru customer and thank you for making a vehicle that saved my life and a vehicle I feel safe traveling in with my son.
---
Saving Dogs with Subaru! - Krista M
Badass Animal Rescue has been working with Bayridge Subaru for a few years now and we love this partnership! Not only do they welcome us with our dogs at their location by hosting adoption events, which help dogs get adopted into forever loving homes, but they sponsor our events. The time, money and love they put into helping the dogs here at Badass has helped dozens of dogs find their families and the money raised and donated to Badass helps to cover the major medical costs for our dogs each year. We could not save as many dogs as we do without our relationship with Bayridge Subaru! Their impact on our dogs and community is huge! Thank YOU Bayridge Subaru for always looking out for the dogs of Brooklyn and supporting our small rescue! Recently they hosted us for our first virtual adoption event after the Covid-19 shut down. Being unable to host large scale adoption events made this year a different one. But being able to bring a small number of dogs to their location and zooming in a bunch more plus adopters ended up in EVERY SINGLE dog that attended being adopted within days!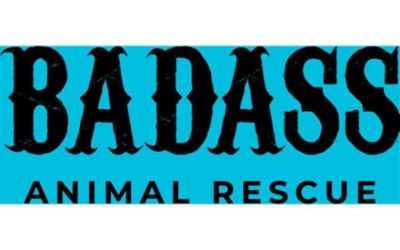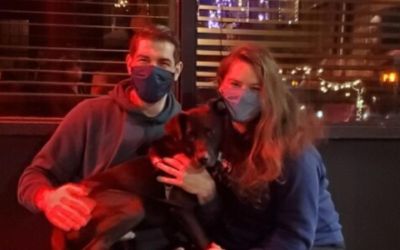 ---
Virtual Pet Adoption - Elizabeth L
Thank you Badass Brooklyn Animal Rescue! We were so happy to host Spumoni and Dodger as well as their Foster Parents! Bay Ridge Subaru was so excited to hear that all animals from the event will be making their way to furever homes. We love working with you and are proud to be a part of getting animals out of shelters and into loving homes! We look forward to our continued partnership.
---
Bay Ridge Subaru Does It Again - Rosa B
The team at Bay Ridge Subaru is always there for us. I purchased my Ascent last year (Feb 2019) and I love the truck by the way! On a different note, I had a blowout on the Belt Parkway very recently and I was so scared and nervous beyond belief. My husband was away on business and not available to help me out. I called my sales consultant, Gerald Wactor and asked what do I do?!?!? He calmed me down and made sure I maintained control and not too crazy during these very trying times. Gerald walked me through the process on what I should do, and this all occurred on a Saturday afternoon where all he should have been more worried about was selling cars not helping me. Nevertheless he stood with me and gave me the roadside number to call and then patched me through to Kayla the service advisor. She also was extremely helpful and told me what I need to do prior to getting there and stood on the line with me until I got all the info. I got to the service department with my temporary spare and Kayla made sure they were all over my truck. I went to the showroom to thank Gerald and he was so very concerned it was like it was his family member that got stuck. He kept saying are you ok? Your all good now and in good hands. I gave Gerald a big hug as a token of my thankfulness. I was done in about an hour to an hour and a half and back on my way to enjoy the weekend. Thank you Gerald, Kayla and the rest of the Bay Ridge Subaru team as its not always about the deal it's also about helping out your "automotive family".
---