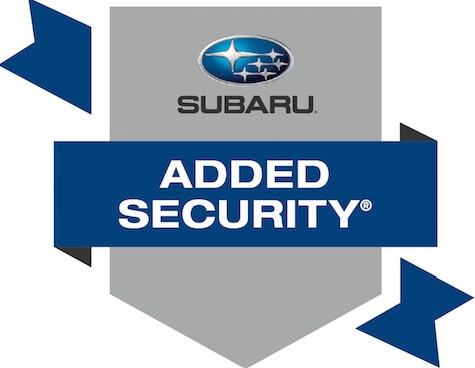 Gold Plus Warranty

Added Security is the only extended service contract backed by Subaru because we want your next car to be another Subaru!
It has been designed exclusively for owners of Subaru vehicles to provide protection against the cost of unexpected, major mechanical breakdowns.
Covers wear and tear
Protects major investment
Inflation hedge on future repairs
Can be includes in car payment
$175 car rental allowance
$100 towing allowance
Transferable
Cancelable 
Includes parts and labor
Nationwide coverage
Unlimited claims
Zero or $100 deductible available

Toll-free emergency number

WHAT DOES ADDED SECURITY GOLD PLUS COVER?
Added Security Gold Plus enhances the Subaru limited warranty by paying for parts and labor on most repairs after the warranty expires. It also provides immediate benefits that are not provided by warranty
Added Security Gold Plus covers so many parts and accessories, they couldn't possibly all be listed here. The coverage includes all components covered by classic Plans including:
ENGINE
DRIVETRAINS
BRAKES
ELECTRICAL
STEERING
TRANSMISSION
FRONT SUSPENSION
HI-TECH SYSTEMS
COOLING & FUEL
AIR CONDITIONING
A few examples of additional covered items are:
Cruise control, radio and speakers, seat belt assembly, rear window defogger, thermostat, springs, engine brackets (including power steering), gear shift levers, hand brake levers, pedals, cables and latches, locks, seat releases, heater and a/c ducts and vents, wiper arms, window tracks, guides, handles and knobs, frame, floor boards and body joints, O2 and knock sensors, CD player, power seat motors, navigational system and DVD player.

ROADSIDE ASSISTANCE
7 days a week, 24 hours a day! Our toll free number will help with trip routing, dealer locator services and:
"SIGN AND DRIVE" service up to $100 per disablement to get you back on the road as quickly as possible with no cash outlay.
EMERGENCY DISPATCHED TOWING for covered warranty or Added Security breakdowns.
EMERGENCY ON-SITE ROAD SERVICE for jump start, gasoline delivery, tire change (with your good spare) and other minor repairs.
EMERGENCY LOCKOUT or locksmith service.
COMPUTERIZED TRIP ROUTING (where available)
LOST KEY RETRIEVAL SYSTEM, and much more.
TRIP INTERRUPTION ALLOWANCE
If your car must be kept in the shop overnight for a covered repair during or after the warranty period, Added Security Gold Plus pays up to $500 toward your actual expenses for lodging and meals for you and your family when the breakdown occurs more than 50 miles from your home. If necessary, we can even assist you in locating a nearby hotel, rental car or travel agency.
THE ONLY EXTENDED SERVICE CONTRACT BACKED BY SUBARU
You can select a plan that fits your driving habits. Depending on the year and model of your Subaru, you can even have a plan up to 7 years or 100,000 miles.
If you prefer to use a private mechanic you must call SAS to pre-approve the repair. Once approved they will pay the repair facility directly.
All Subaru dealers accept this warranty and customer cannot be turned away.
WHAT'S NOT COVERED?
The coverage is so extensive, that it is easier to list what parts are not covered. The only items NOT covered by Added Security Gold Plus are:
Scheduled maintenance services and parts described in your Subaru Warranty and Maintenance Booklet as well as our other normal maintenance services and parts, including engine tune-up, suspension alignment, wheel balancing, filters, lubricants, engine coolant, fluids, wiper blades, belts, hoses, spark plugs, brake pads, linings and shoes, and manual clutch assembly. 
Other parts not covered are glass, weatherstrips, lenses, sealed beams, light bulbs, tires, hard and soft trim, moldings, bright metal, upholstery, paint, exhaust system, catalytic converter, brake rotors and drums, shock absorbers, air suspension assembly, battery, rust damage, wind noise, squeaks, rattles and cable or linkage adjustments. Accessories are covered only if factory installed or approved. 
Added Security exclusions include (but are not limited to): Vehicles used commercially, failures caused by unreasonable use or lack of proper maintenance. Repairs required or performed prior to the issuance of the contract are not covered. Please refer to the actual agreement for details.
The coverages and exclusions stated in this brochure are brief summaries only, subject to revision without notice. Refer to the contract for complete details. Some restrictions and limitations apply. Contact Bay Ridge Subaru for eligibility requirements.